Logan Wedding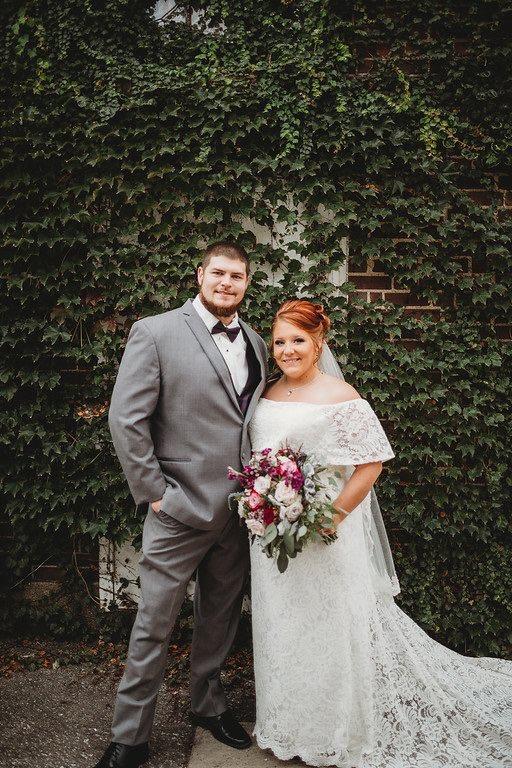 Our wedding day was absolutely perfect! I could not believe the day had finally came after all the planning for over a year we had done. We were concerned the weather wouldn't hold up but we were blessed with very little rain and just had some cool temps. While the girls were getting their hair and makeup done the boys were out golfing before going to the church to get ready.
Aaron and I decided to not do a first look before the ceremony. When the time came for me to walk down the aisle I was so anxious to see what my future husband looked like! Walking down that aisle and seeing my future husband was an experience I cannot put into words. When the ceremony was over and pictures were done the bridal party ventured to a local "watering hole". When we arrived at the reception venue we couldn't believe all those who came to celebrate our day with us. We ate a fabulous meal and then danced the night away.
I look back on our pictures often and wish to do it all over again.