11 Jul

Shopping Tips for a Bridal Sample Sale!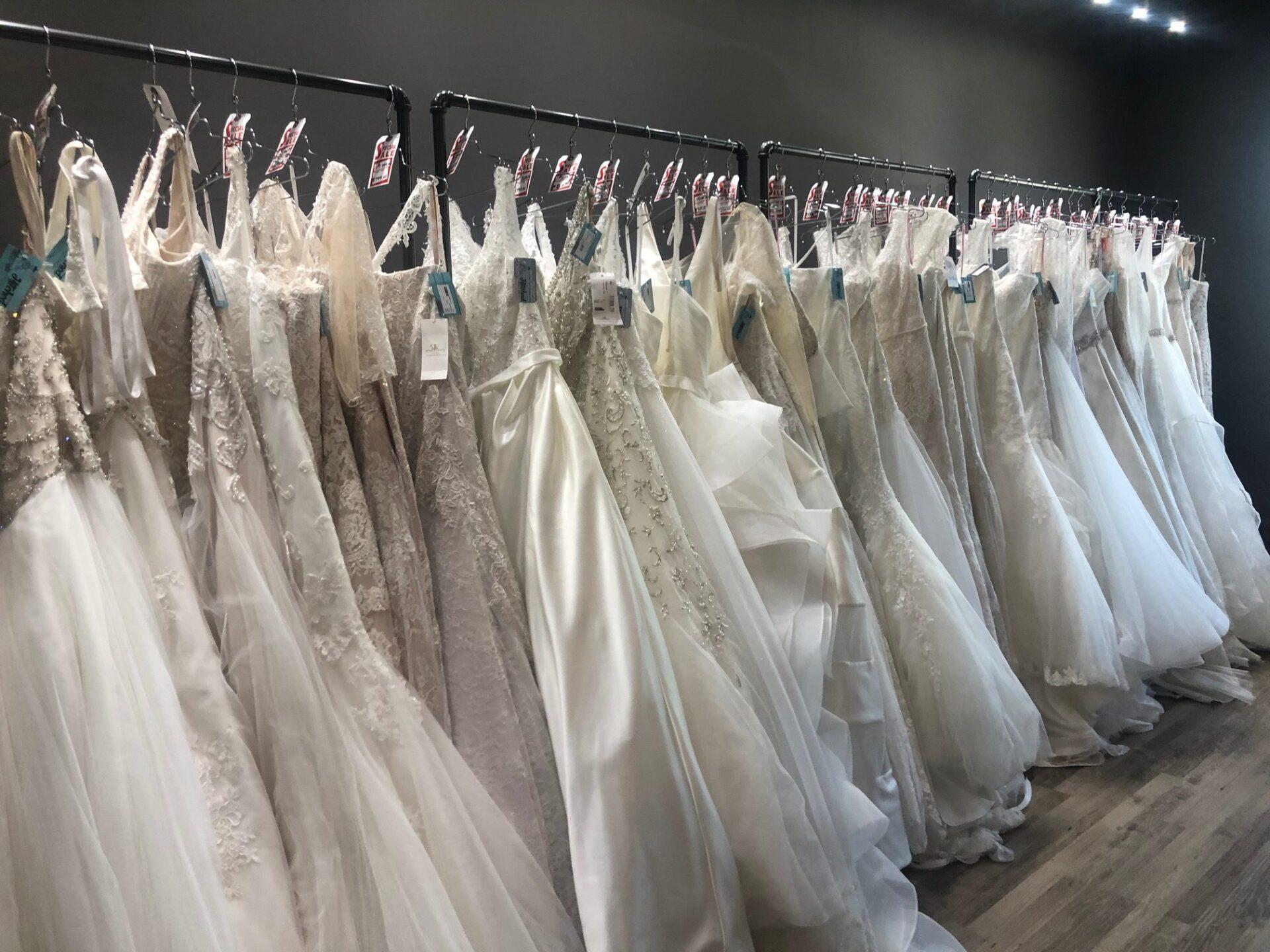 Shopping Tips for a Bridal Sample Sale!
– Nicole Louderback, Owner Hitched Bridal & Formal Wear – 07/11/2019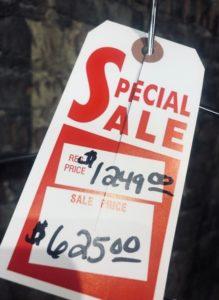 So what exactly is a sample sale?
Most bridal salons have sample gowns they order for brides to try on and find their perfect gown. When a bride says "Yes", a gown is then ordered in the correct size and color she prefers and generally takes many months to arrive. Sample gowns have generally been tried on and may show some small areas of wear and tear and thus the big discount on these specific gowns.   However, many gowns at sample sales are still in new condition for a fraction of the price!   Many sample gowns are discontinued from the designer and cannot be ordered. If you happen to fall in love with a sample gown that isn't the correct size or color, make sure you ask your stylist as sometimes these gowns can still be ordered, but would just revert back to the original MSRP. Sample sales are wonderful for that budget savvy bride, brides on a tight time frame for her upcoming wedding or just wanting to save big on your gown purchase!
Here are some shopping tips to help you find your perfect gown and not be overwhelmed the day of your appointment:
Go dress shopping prior to your sample sale appointment. We love educated brides!! It helps tremendously to have gown shopped prior to the sample sale. Generally sample sales have a shorter appointment time and so already having a silhouette or style narrowed down that flatters your frame helps you eliminate gowns that are not in those silhouettes on the day of the sample sale when you are crunched for time. The point of a sample sale is to find your dream dress for a fraction of the price but this also means a shorter appointment time.
Arrive 10 minutes early. Arriving early allows you to browse the racks prior to your appointment. This also ensures you are getting your full hour appointment time working with your stylist.
Price point. Know your price point on what you are comfortable spending on your bridal gown. Having previously shopped helps as this gives you an idea of price ranges of bridal gowns in your area.  Gowns are generally at rock bottom prices at sample sales and you won't have ample time to make this decision at the sample sale.
Bring your decision makers, but this is one area you should be especially picky on who you bring with you to your sample sale appointment. Generally, sample sales allow a smaller number of guests to the appointment since the store will be busy during the sale.   You should value and absolutely trust the opinion of each guest you are bringing. This ensures you are selecting the gown YOU have envisioned for your wedding day and not the gown someone else prefers.
Come prepared. Please wear appropriate undergarments to your sample sale appointment.   This would include a stick-on or a strapless bra especially if you are a "C" cup or higher, nude seamless underwear and/or any Spanx you choose to wear.
Be prepared to purchase. Gowns are at absolute rock bottom prices and are cash and carry at the sample sale and have to be paid for in full the day of the sale.  Absolutely no holds. Also remember, if you love it, buy it because all gowns are first come, first serve and what is there today might be gone tomorrow!
Keep an open mind! Keeping an open mind about finding your perfect gown is best as gowns always look so much different on a hanger than on your frame.
Ask questions. If you have questions, concerns, etc. before, during or after your appointment, utilize the knowledge of your professional bridal stylist. These girls are chalked full of knowledge of everything bridal. Stylists are also AWESOME at recommending styles that will flatter your frame!
Have fun! Above all else, have FUN at your sample sale appointment!! After all, you are shopping for your dream dress and you should have an amazing time!   Sometimes shopping a sample sale can be hectic and crazy and if you are worried it may be too busy, schedule an appointment during the week as weekends are typically the busiest.Remember, this day is all about YOU and it should be a FUN and AMAZING Day finding your DREAM Dress at a bargain price!!!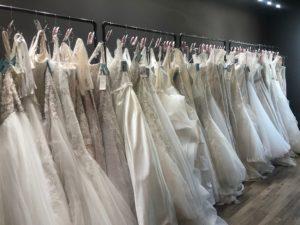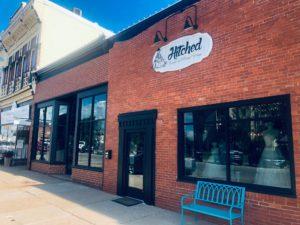 Hitched Bridal & Formal Wear
102 E Franklin ST
Bloomfield, IA 52537
National Bridal Sale Event July 18-31, 2019
"Life is too short to wear a boring Dress"