05 Jan

Getting Very Close To Opening!!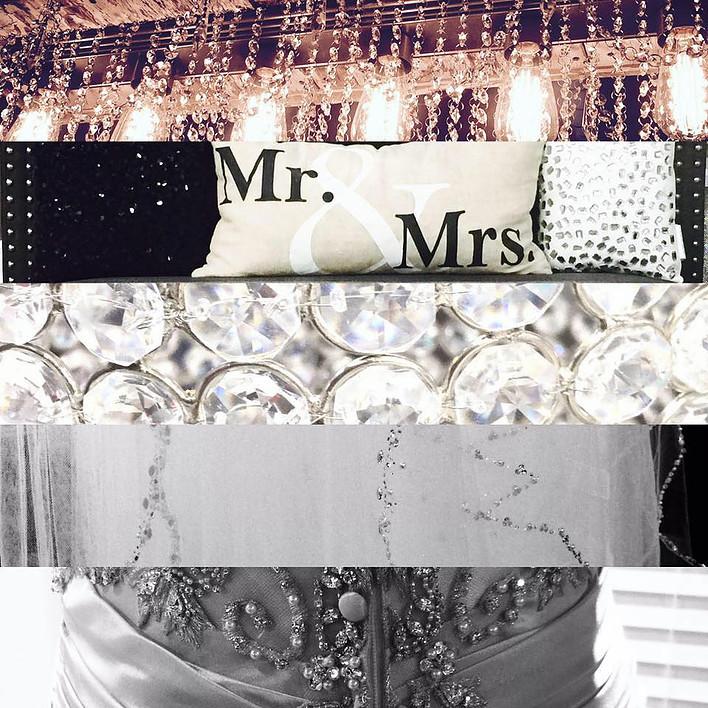 So I know it has been too long since my last blog post, so here are my excuses… First of all, the store is coming along quite nicely and will be ready Saturday morning to welcome all of our Open House guests! We have been spending a lot of time at the store getting all of our inventory including wedding gowns, bridesmaid dresses, flower girl dresses, prom dresses, belts, sashes, jewelry, headpieces, veils, undergarments, shoes, etc. in the computer system (which takes WAY longer than I expected), put out on display and arranged by size and price. Jewelry, well jewelry…let's just say jewelry is not my friend right now! Luckily, I had 3 wonderful ladies helping me to tag and display all of my jewelry last weekend and let me just say it looks FANTASTIC! We are filling up quite rapidly with dresses and really will not have everything until mid to late February, but I am not sure at this point where it will all go! I think I might have ordered a few too many dresses…
This week, I am busy putting finishing touches on the store and getting dresses steamed. I also have quite a bit more inventory arriving this week, whick is a bonus as I didn't expect it until next week, but also means a few more late hours for us! We will also be attending The Pella Wedding Extravaganza this coming Sunday, 01/10/16, from Noon until 4:00 pm. I am having a hard time trying to decide what dresses, colors, etc. I am taking because I have way too many favorites and I can't take them all!! Definitely come out and see our booth in Pella and see which favorites I chose to bring!
One HUGE plus from the last time I posted, is our online scheduler is now up and running (YAY!!) and you can schedule your bridal or bridesmaid appointments online at www.hitchedbridalandformalwear.com. Appointments are already flowing in like crazy! We also offer after business hours appointments as well if our normal hours do not work for your schedule or you just want a more private appointment. Please give us a call to schedule those appointments.
So something pretty cool happened last Friday, our very first print ad came out in the Hawkeye Trader! We also have ads coming out this week in the Bloomfield Democrat, Tri-County Shopper and the Ottumwa Shopper! You can also listen in on 104.3 this week, as we have radio ads running all this week leading up to our Open House. I know it doesn't seem nearly as cool to you all, but I was pretty excited! You can also check us out on Wedding Wire and The Knot!
Another exciting announcement is we are proud to be a sponsor of the Davis County After Prom. Hitched will be donating a portion of each prom dress sale and a portion of each tuxedo rental purchased by a Davis County Student back to the Davis County After Prom. Shop local and support your school!!
So our Open House is this Saturday, 01/09/16, from 11:00 am to 2:00 pm. Stop by and enjoy cookies and refreshments, sign up to win a PINK Coach Bag (MSRP $350!!), and just take a look around and see what we are all about!
Looking back from a year ago when all of this started to take shape, it's so hard to believe my dream will finally become a reality on Saturday. I am so thankful for my family and friends who have helped make this all possible, who wholeheartedly put in hours upon hours of hard work, dedication and commitment and I cannot begin to say how much this means to us. I also want to thank everyone that has played a part of this all coming together, from the construction on the building to the finishing touches! This whole journey has definitely taken a lot of time, effort, hard work and to say the least, but if I am able to give even just 1 bride-to-be an absolutely blissful and wonderful experience finding the dress of her dreams, it will be SO worth it!
Looking forward to seeing you all on Saturday for the Open House!! Here are a few sneak peeks of Hitched! Enjoy!